TRANSPORT FACILITY
Infrastructure: The area of the school campus is about Ten acres, i.e. 40,468 sq mts with a built up area of Two acres i.e. 8,093 sq mts. With sprawling grounds, it is divided into Primary and Secondary blocks.
For the convenience of the students and parents, the school operates bus services connecting various points in the city. The fleet consists of 4 school owned and operated buses. Every bus is checked regularly to ensure utmost safety and security of the child. Each bus has a minimum of one attendant to take care of the children when travelling to and fro from the school. At least one teacher is available in each bus to maintain discipline.

Every possible care is taken to ensure regular and punctual bus service; save in case of sudden breakdown or unavoidable circumstances. In such a situation, the same is communicated to the parents and a replacement service is made available at the earliest.
CRPF PUBLIC SCHOOL SCHOOL BUS DETAILS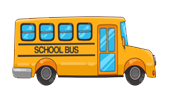 "FEE PAYMENT MODES(NO CASH ALLOWED):-
(1) Net Banking (2) Mobile Banking (3) RTGS (4) THROUGH POS MACHINES 1st Instalment (April to September) :: 2nd Instalment (October to March) After due date fine will be collected as per school norms. "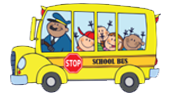 CRPF Public School
Jawahar Nagar, Secunderabad
SCHOOL TRANSPORT INFORMATION 2017-18
ROUTE NUMBER: 1 (RAMANTHAPUR) BUS NO: AP28TA9422
DRIVER: M. SURESH-9959978812 (OWN BUS)
CONDUCTOR: U. SRINIVAS - 8522045167

| Morning | | | Afternoon | |
| --- | --- | --- | --- | --- |
| Pickup Point | Fee (PM) | Time (am) | Dropping Point | Time (pm) |
| C.D.T.S | Start | 06-40 AM | CRPF P/SCHOOL | 03-45 PM |
| RAMANTHAPUR | 2500-00 | 06-45 AM | BALAJI NAGAR | 04-10 PM |
| RAJA DELUX | 2500-00 | 07-10 AM | HANUMAN TEMPLE | 04-15 PM |
| CHILKALGUDA | 2500-00 | 07-15 AM | YAPRAL | 04-20 PM |
| JBS | 2500-00 | 07-20 AM | AMMUGUDA | 04-25 PM |
| LAL BAZAR | 1500-00 | 07-25 AM | BHUDEVI NAGAR | 04-35 PM |
| SUBASH NAGAR | 1500-00 | 7-3O AM | SUBASH NAGAR | 04-40 PM |
| BHUDEVI NAGAR | 1500-00 | 7-40 AM | LAL BAZAR | 04-45 PM |
| AMMUGUDA | 1250-00 | 08-00AM | JBS | 05-00 PM |
| YAPRAL | 1250-00 | 08-05AM | CHILKALGUDA | 05-10 PM |
| HANUMAN TEMPLE | 1250-00 | 08-10AM | RAJA DELUX | 05-25 PM |
| BALAJI NAGAR | 1000-00 | 08-15 AM | RAMANTHAPUR | 06-15PM |
| CRPF P/SCHOOL | REACHED | 08-40AM | C.D.T.S | PARKING |
ROUTE NUMBER: 2 (VENKATAPUR) BUS NO: TS07UB-5081
DRIVER: Mr. M. THIRUPATHI RAO - 7661948979 (OWN BUS)
CONDUCTOR: D. ANAND KUMAR - 9885729944

| Morning | | | Evening | |
| --- | --- | --- | --- | --- |
| Pickup Point | Fee (PM) | Time (am) | Dropping Point | Time (pm) |
| CRPF P/SCHOOL | Start | 7-00 AM | CRPF P/SCHOOL | 3-45 PM |
| VENKATAPURAM | 1500-00 | 7-35 AM | WATER TANK | 4-10 PM |
| BATIA BAKERY | 1500 | 7-40 AM | RISALA BAZAR | 4-15 PM |
| ALWAL P.S. | 1250-00 | 7-45 AM | AYYAPPA TEMPLE | 4-20 PM |
| SREE BAKERY | 1250-00 | 07-45AM | SELECT TALKIES | 04-25PM |
| SUCHITRA | | | IG STATUE | 04-30PM |
| IG STATUE | 1250-00 | 07-50AM | SUCHITRA | 04-40PM |
| SELECT TALKIES | 1250-00 | 07-55AM | SREE BAKERY | 05-05PM |
| AYYAPPA TEMPLE | 1250-00 | 08-00AM | ALWAL P.S. | 05-07PM |
| RISALA BAZAR | 1250-00 | 08-10AM | BATIA BAKERY | 05-10PM |
| WATER TANK | 1250-00 | 08-15AM | VENKATAPURAM | 05-15PM |
| CRPF P/SCHOOL | REACHED | 08-40AM | CRPF P/SCHOOL | PARKING |
ROUTE NUMBER: 3 (DEVARYAMJAL) BUS NO: AP 23-Y-1012
DRIVER: SHAIK OSMAN-9701174999 (HIRE BUS)
CONDUCTOR: SURENDER - 7207518673

| Morning | | | Evening | |
| --- | --- | --- | --- | --- |
| Pickup Point | Fee (PM) | Time (am) | Dropping Point | Time (pm) |
| AGAKHAN HOSTEL | START | 07-40AM | CRPF P/SCHOOL | 03-45PM |
| DEVAREMJAL | 1000-00 | 07-45AM | THUMKUNTA | 04-15PM |
| POTHAIPALLY | 1000-00 | 07-50AM | SINGAIPALLY | 04-30PM |
| HAKIMPET | 1000-00 | 08-00AM | HAKIMPET | 04-35PM |
| SINGAIPALLY | 1000-00 | 08-05AM | POTHAIPALLY | 04-50PM |
| THUMKUNTA | 1000-00 | 08-15AM | DEVAREMJAL | 05-00PM |
| CRPF P/SCHOOL | REACHED | 08-40AM | AGAKHAN HOSTEL | PARKING |
ROUTE NUMBER: 04 (DAMMAIGUDA) BUS NO: AP28U-8983
DRIVER: HRUSHIKESH PATRO - 9492404773 (OWN BUS)
CONDUCTOR: SHAIK MOULALI-7095913637

| Morning | | | Evening | |
| --- | --- | --- | --- | --- |
| Pickup Point | Fee (PM) | Time (am) | Dropping Point | Time (pm) |
| CRPF P/SCHOOL | START | 07-10AM | CRPF P/SCHOOL | 03-45PM |
| DAMMAIGUDA | 1000-00 | 07-40AM | MALLEGUDA (P.A) | 03-50PM |
| AMBED.NAGAR | 1000-00 | 07-50AM | MALKARAM (P.A) | 03-55PM |
| CHENNAPUR | 1000-00 | 08-00AM | DENTAL COLLEGE | 04-10PM |
| P. OFFICE | 1000-00 | 08-10AM | CHENNAPUR | 04-15PM |
| DENTAL COLLEGE | 1000-00 | 08-25AM | P. OFFICE | 04-20PM |
| MALKARAM (P.A) | 2000-00 | 08-30AM | AMBED.NAGAR | 04-25PM |
| MALLEGUDA (P.A) | 2000-00 | 08-35AM | DAMMAIGUDA | 04-30PM |
| CRPF P/SCHOOL | REACHED | 08-40 AM | CRPF P/SCHOOL | PARKING |
ROUTE NUMBER: 05 (PONNAL) BUS NO: AP28TA-3851
DRIVER: M. SRINIVASULU - 8125479306 (OWN BUS)
CONDUCTOR: B. BALAKRISHNA - 7382565349

| Morning | | | Afternoon | |
| --- | --- | --- | --- | --- |
| Pickup Point | Fee (PM) | Time (am) | Dropping Point | Time (pm) |
| CRPF P/SCHOOL | START | 07-00AM | CRPF P/SCHOOL | 03-45PM |
| PONNAL | 1250-00 | 07-30AM | UPPERPALLY | 03-50PM |
| BOMMARASPET | 1000-00 | 07-40AM | BABAGUDA | 04-00PM |
| BABAGUDA | 1000-00 | 07-50AM | BOMMARASPET | 04-10PM |
| UPPERPALLY | 1000-00 | 07-55AM | PONNAL | 04-20PM |
| CRPF P/SCHOOL | REACHED | 08-40AM | CRPF P/SCHOOL | PARKING |
ROUTE NUMBER: 06 (NAGARAM) BUS NO: AP22W - 7535
DRIVER: G. RAJASHEKAR REDDY-8790956111 (HIRE BUS)
CONDUCTOR: ANIL KUMAR SHARMA - 7842406799

| Morning | | | Afternoon | |
| --- | --- | --- | --- | --- |
| Pickup Point | Fee (PM) | Time (am) | Dropping Point | Time (pm) |
| CRPF P/SCHOOL | START | 07-30AM | CRPF P/SCHOOL | 03-45PM |
| NAGARAM | 1250-00 | 07-40AM | BITS | 04-10PM |
| DUBAI BUILDING | 1250-00 | 07-45AM | ANTHAIPALLY | 04-20PM |
| DAMMAIGUDA | 1000-00 | 08-00AM | THIMMAIPALLY | 04-30PM |
| THIMMAIPALLY | 1250-00 | 08-10AM | DAMMAIGUDA | 04-40PM |
| ANTHAIPALLY | 1000-00 | 08-15AM | DUBAI BUILDING | 04-50PM |
| BITS | 1000-00 | 08-30AM | NAGARAM | 05-05PM |
| CRPF P/SCHOOL | REACHED | 08-35AM | NAGARAM | PARKING |
ROUTE NUMBER: 07 (M.C.PALLY) BUS NO: AP12V - 4278
DRIVER: K. RAMULU - 9676506782 (HIRE BUS)
CONDUCTOR: M. SITHARAM REDDY - 8008638675

| Morning | | | Afternoon | |
| --- | --- | --- | --- | --- |
| Pickup Point | Fee (PM) | Time (am) | Dropping Point | Time (pm) |
| M.C.PALLY | START | 06-55AM | CRPF P/SCHOOL | 03-45PM |
| M.C.PALLY | 1500-00 | 07-00AM | ORANGE BOUL | 04-05PM |
| KESHAVARAM | 1500-00 | 07-05AM | SHAMEERPET | 04-20PM |
| JAGAN GUDA | 1250-00 | 07-15AM | PRAJAY HOMES | 04-30PM |
| MALAKPET | 1250-00 | 07-20AM | RATNALAYAM | 04-35PM |
| ALIYABAD | 1250-00 | 07-25AM | ALIYABAD | 04-40PM |
| RATNALAYAM | 1250-00 | 07-30AM | MALAKPET | 04-45PM |
| PRAJAY HOMES | 1250-00 | 07-40AM | JAGAN GUDA | 04-50PM |
| SHAMEERPET | 1000-00 | 08-00AM | KESHAVARAM | 04-55PM |
| ORANGE BOUL | 1000-00 | 08-20AM | M.C.PALLY | 05-10PM |
| CRPF P/SCHOOL | REACHED | 08-40AM | M.C.PALLY | PARKING |